Upcoming Tabernacle Events
TABERNACLE CHURCH RE-ENTRY UPDATE
We are in the process of making preparations for our eventual return. We are also in the process of sanitizing the church. In the near future, you will receive updates, information and a potential survey to gain an understanding of your comfort level for return. We are working, watching and praying.

Stay tuned...
TABERNACLE ZOOM CHECK-IN GATHERING
- Friday, July 10th at 6:30pm
Below is the link and information for the Tabernacle Check-In.
Join Zoom Meeting:
https://zoom.us/j/96545968589
Meeting ID: 965 4596 8589
or One tap mobile +13126266799
Call 1-312-626-6799 96545968589#
TIPS for Growth Information
Weekly Activities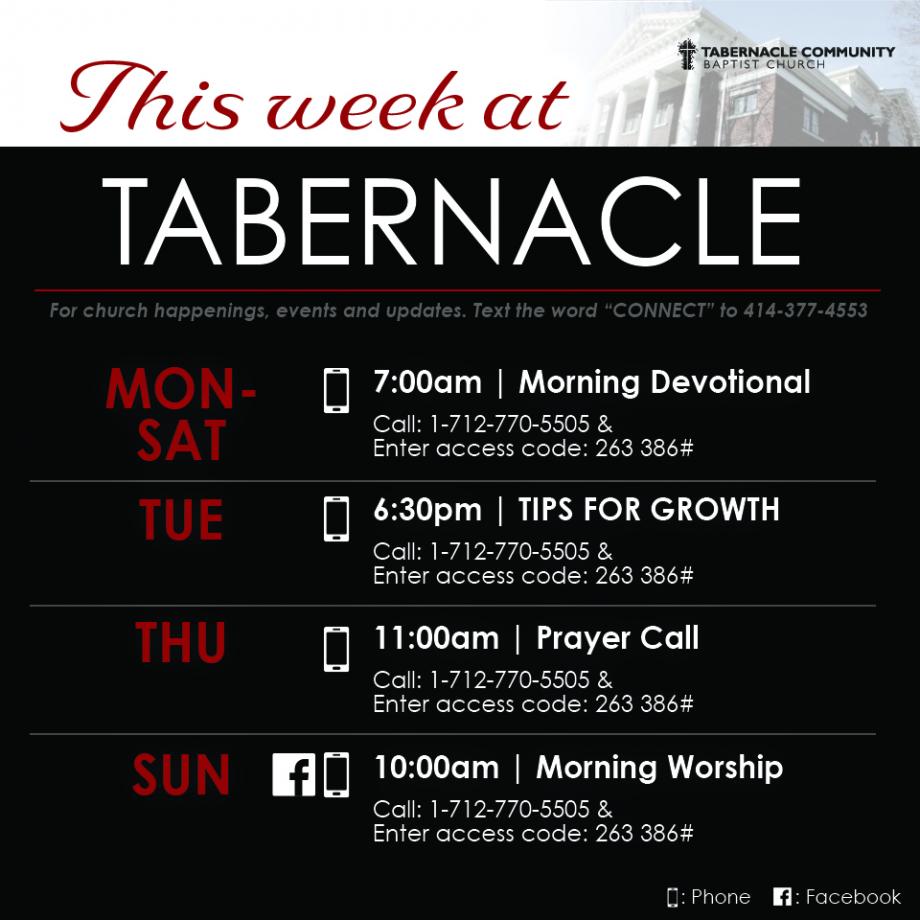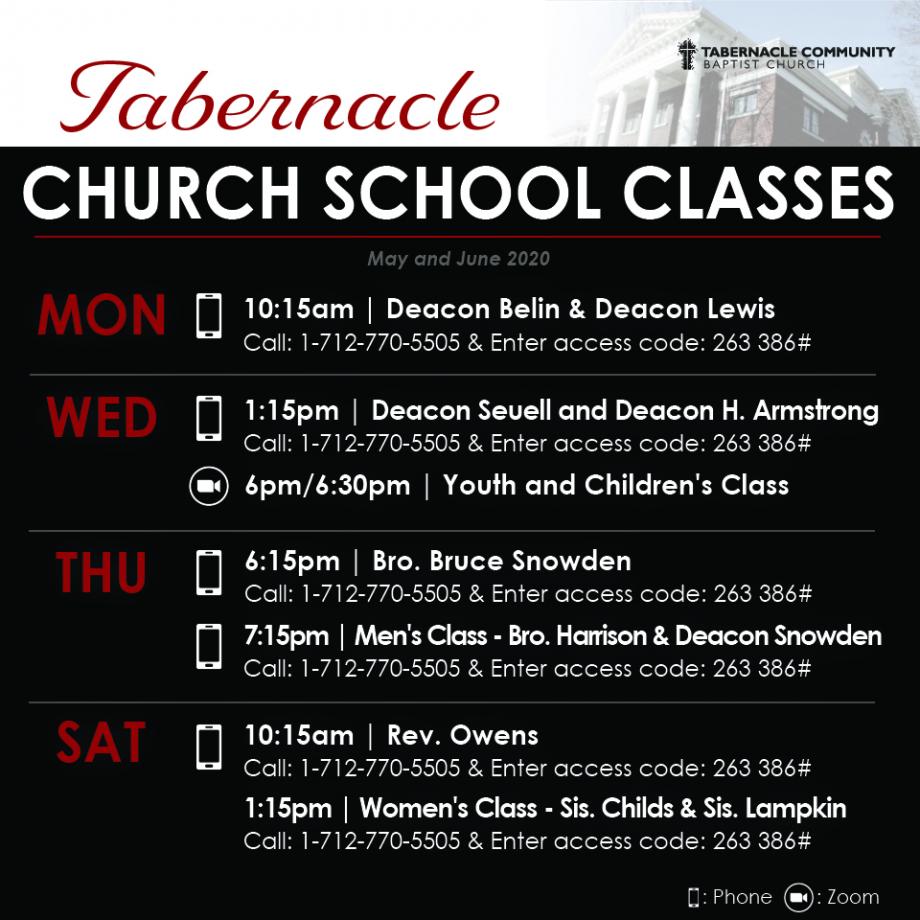 MONTHLY PRAYER FOR THE ELECTIONS - 3rd of EACH MONTH
Prayer - Every
3rd of each month
-
July
3rd,
Aug
3rd,
Sep
3rd,
Oct
3rd and
Nov
3rd from
6:30pm - 6:40pm
Tabernacle Phone Line
1-712-770-5505 then enter 263386#
Join us as we pray for the upcoming elections for 10 minutes on the third of each month until November.